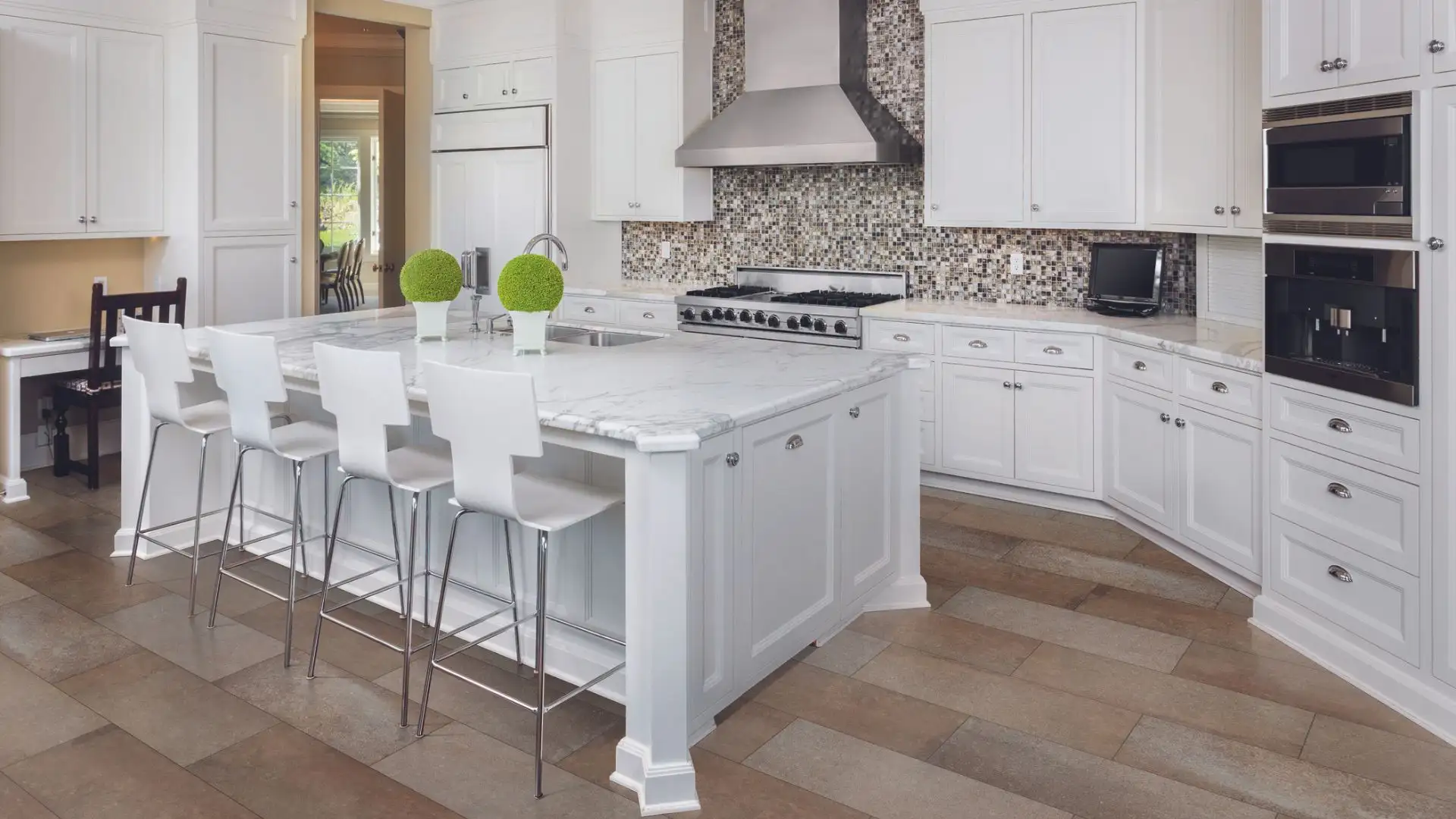 Elevate the organization and aesthetics of your Sherwood, AR, home with our premium cabinets. At Southern Interiors, we understand the importance of well-crafted kitchen cabinets and cabinetry throughout your living spaces.
Revamp your rooms or replace outdated storage with our extensive collection of cabinets. Our Sherwood, AR, showroom showcases a wide array of high-quality cabinet options, ensuring you can optimize your spaces effectively. From kitchen cabinets to versatile cabinetry solutions, we've got you covered.
Our expert in-store team specializes in cabinetry, offering invaluable guidance to help you choose the perfect cabinets for your family's daily needs. Southern Interiors is your one-stop destination for top-notch cabinets in Sherwood, AR, making the selection process easy and enjoyable. Discover the ideal cabinetry solution for your home today.
How to Choose Your Perfect Cabinets
Selecting the perfect cabinets for your home is a crucial decision that can significantly impact your space's aesthetics and functionality. Here are some key considerations to help you make the right choice:
Define Your Needs: Start by assessing your storage needs. Are you looking for kitchen cabinets to accommodate cookware, bathroom cabinets for toiletries, or other specific purposes? Understanding your storage requirements is the first step.
Style and Design: Consider the overall style of your space. Do you prefer a modern, minimalist look, a classic and timeless design, or something in between? Your choice of cabinet style should harmonize with your existing decor.
Material Matters: Cabinets come in various materials like wood, laminate, metal, etc. Each has its own aesthetic and durability factors. Select a material that suits your style and can withstand the wear and tear of daily use.
Budget: Determine your budget early in the process. Cabinets can range from budget-friendly to high-end custom options. Having a clear budget helps you narrow down your choices and prevents overspending.
Hardware and Accessories: Don't forget about the hardware and accessories. Handles, knobs, and pulls can significantly impact the cabinet's appearance. Consider whether you want soft-close hinges, pull-out shelves, or other accessories for convenience.
Size and Layout: Ensure the cabinets fit your available space and layout. Measure carefully and plan for proper placement to maximize functionality.
Quality and Brand: Invest in quality cabinets from reputable brands. Well-constructed cabinets not only look better but also last longer.
Color and Finish: Select cabinet colors and finishes that complement your space. Lighter colors make a room more spacious, while darker tones add depth and coziness.
By considering these factors and taking your time to explore options, you can confidently choose the perfect cabinets that align with your style, needs, and budget, enhancing the beauty and functionality of your home.
Discover Your Ideal Kitchen Cabinet Style
Transform your kitchen into a haven of tranquility and functionality with fresh kitchen cabinets. No matter how spacious your kitchen is, inadequate storage can turn it into a cluttered and chaotic space. Let us help you reimagine your kitchen by crafting custom cabinets that maximize every inch of available space.
Our custom cabinets offer the perfect blend of aesthetics and practicality, ensuring you get the kitchen of your dreams. We boast an extensive selection of cabinet styles to cater to your unique tastes and needs. Explore the following captivating cabinet types available in our inventory:
Flat Cabinets: Achieve a sleek and minimalist look with flat cabinets, known for their clean lines and modern appeal. Perfect for a contemporary kitchen design.
Inset Cabinets: Create a timeless and elegant kitchen with inset cabinets, where the cabinet doors are set within the frame for a flush and seamless appearance.
Shaker Cabinets: Embrace the classic and versatile style of Shaker cabinets, characterized by their simple yet refined design, making them suitable for both traditional and modern kitchens.
Louvered Cabinets: Infuse your kitchen with sophistication using louvered cabinets featuring horizontal slats for a unique and charming aesthetic.
Thermofoil Cabinets: Enjoy the benefits of durability and affordability with thermofoil cabinets, which come in various finishes and mimic the appearance of wood.
Distressed Cabinets: Achieve a rustic and aged look with distressed cabinets, perfect for adding character and charm to your kitchen.
Beadboard Cabinets: Bring a hint of cottage-style charm to your kitchen with beadboard cabinets with vertical grooves on cabinet doors for a cozy and inviting ambiance.
At Southern Interiors, we're committed to helping you find the ideal kitchen cabinets that enhance your kitchen's functionality and reflect your unique style. Invest in your kitchen's future by exploring our diverse cabinet options.
Upgrade Your Bathroom with our Expert Cabinet Replacement Services
Elevate your bathroom's aesthetics and functionality by bidding farewell to outdated vanities and embracing the exquisite bathroom cabinets we have in store. The choice of cabinetry plays a pivotal role in enhancing your home's overall value and utility.
At Southern Interiors, we understand the importance of a well-planned bathroom transformation. Our team of experienced design specialists is here to guide you through the process, ensuring a stunning outcome and cost savings on your next renovation project.
Browse through our impressive collection featuring some of the industry's most reputable brands and renowned names. Whether you opt for a modern, minimalist design or a more traditional, ornate style, rest assured that your investment in our bathroom cabinets is a smart and enduring one. Unleash the full potential of your bathroom's design and functionality with Southern Interiors.
Professional Cabinet Installation
Our exceptional service begins with the selection process and continues through to the completion of your cabinet installation. We employ teams of experienced technicians specifically trained in cabinet installation. Our professional installation services provided by our professionals allow you to begin enjoying your new cabinets sooner than you thought possible. We are 100% committed to your satisfaction.
Contact us to learn more about our cabinet selection and cabinet installation services. We proudly serve customers in Sherwood, AR, and the surrounding communities.