Carpet in Sherwood, AR
If your floors look worse for wear, it's time to update your space with something new underfoot. You'll find your perfect carpet flooring at our expansive flooring store! At Southern Interiors, we offer a wide variety of carpets for home and business owners. As a proud member of the Flooring America network, our flooring store is fully equipped to provide our customers with premium flooring solutions that will make any room in your home look great. When you visit our showroom in Sherwood, AR, our flooring experts will help you find new carpeting that helps fit your interior and offers many advantages, including nearly limitless design options, reduced room noise, and a comfortable cushion underfoot.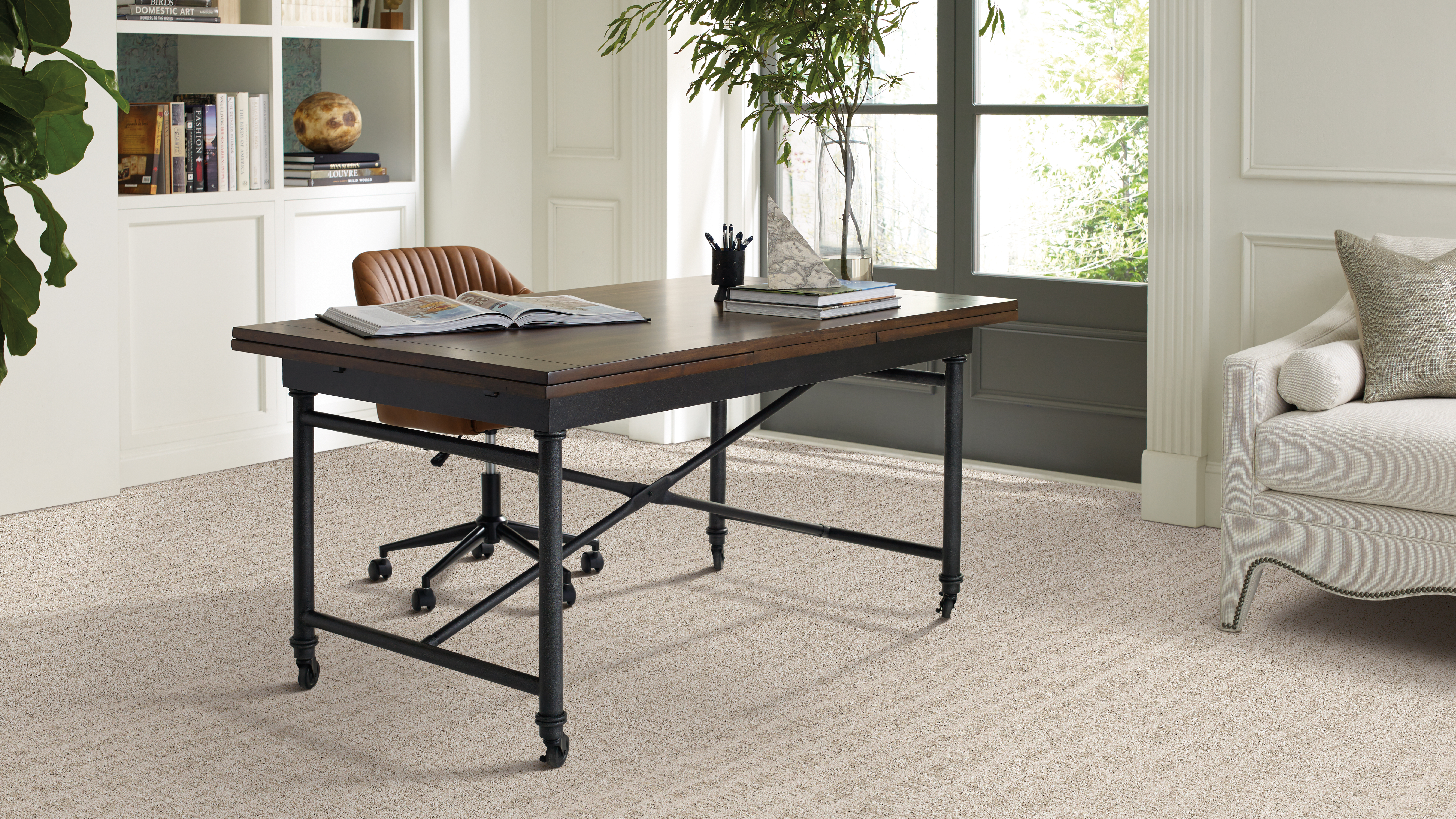 Your Guide To Carpet Types
There are a few different types of carpeting available for you to choose from. Finding the right carpet flooring for your home can be tricky, but we are here to help! Different carpets are made with varying pile heights, fibers, and construction. Whether you are looking for a plush, shag-style or more formal patterned carpet, we have it all! Learn more about the types of carpet that we proudly carry:
Berber

is soft and cushiony underfoot and comes in various pile heights. This type of carpet can also be constructed as a multi-level loop or level-loop carpet.

Frieze

carpets are known for being soft, plush, and silky smooth to the touch.
The Benefits of Carpet
Carpet offers a lot of great benefits that other flooring types cannot. Not only is carpet beautiful, but it also performs well and can last many years. Whether you're looking for a formal look with a textured carpet or a casual look with a frieze carpet, there are so many other great benefits that keep carpet as one of the most popular flooring types on the market today, such as:
Carpet absorbs sound, making it a

less noisy

flooring surface to walk on.

Carpet is a

soft, non-slip

surface that makes it a safe flooring for kids and pets to play on.

It is one of the most

affordable

flooring types on the market.

Most carpets are treated to resist stains and any kind of soil, making them

easy to clean and maintain

.

Carpet can add

style

to any space and give a room an entirely different feel.

Carpet adds

warmth and insulation

to any space.
Durable Waterproof Carpet
We carry waterproof carpet flooring that is perfect for active households with kids or pets. Waterproof carpeting looks like any other carpet, except its protective backing prevents moisture from reaching the subfloor. When you have a waterproof carpet, stains will stay on the surface of the carpet, making them easier to clean and less likely to leave a mark. Waterproof carpet fibers are also resistant to visible wear and tear, offering you peace of mind to keep liquids from seeping into the fiber.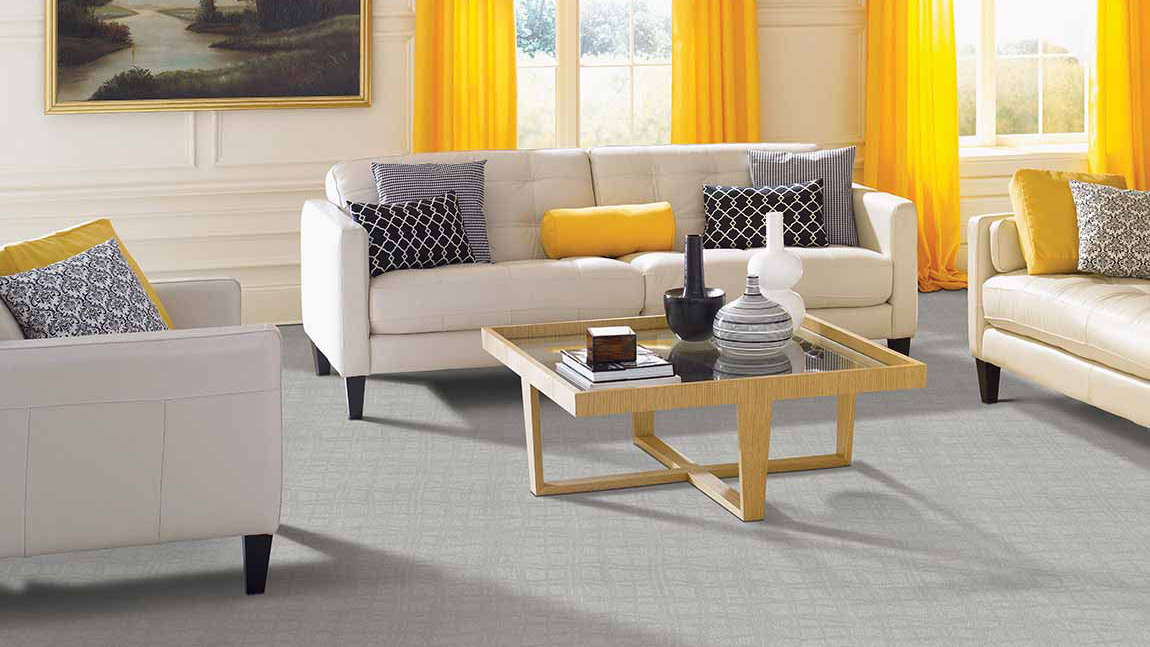 Keeping Your New Carpet Clean
Many property owners love carpets because of their minimal cleaning requirements. Keeping your new carpet looking as good as its day-one appearance is as easy as cleaning up any spills with a damp cloth and vacuuming them regularly. Before using any cleaning products, check your carpet's warranty. Some cleaning products contain chemicals that can harm your new carpet's fibers. Our flooring experts are more than happy to recommend a cleaning product within warranty that will keep your carpet looking brand-new for years to come!
Carpet Installation Services
The proper installation of your new carpet flooring matters and requires routine care to keep it looking and performing its best. Our team of installers is equipped with years of experience, the skills, and the knowledge necessary to get the job done right the first time. Professional carpet installation is the best way to protect your new floors from damage and ensure they last for years. Our products are backed by the best warranties and guarantees in the industry, including our Ultimate Confidence Guarantee. If you are unhappy with your new carpet flooring installation, just call us within 30 days of your installation. We'll happily replace your carpet with a similar product at no additional cost.
Contact us
today to learn more about our carpet flooring selection and installation services. We proudly serve customers in Sherwood, AR, and the surrounding communities.